Return Policy Policy
Most unopened items in new condition and returned within 14 days will receive a refund or store credit. Items that were created with customized logos by the consumer may receive store credit for items returned within 7 days of the delivery date if the return meets one of the exceptions listed below. Items that are opened or damaged or is not accompanied by a receipt may be denied a refund or exchange.
Return Exceptions
Returns and exchanges without a receipt may be limited. Other restrictions may apply.
If you're not satisfied with any unaltered products return the product within 14 days for a full refund or store credit.
New and unused clothing that has not been customized can always be exchanged for a different size or color.
Products worn or used will be subject to store credit or direct exchange for similar item in stock at our discretion.
Special Order Items may be returned for exchange of the same product for one of the following reasons:

The product was a defect
The wrong customization was placed on the item
The customer received the wrong shipment
Refund credited to original payment method
Your refund will automatically go back to the original form of payment used for the purchase. In the event you used multiple forms of payment, your refund may be issued across all payment methods used.
Refunds will be credited back to the original payment method within 10 business days after the item was received.
Refunds are contingent upon inspection of item(s) once we receive it.
As a reminder, returns must be received within 14 days if you intend to return ANY item. Items returned to us AFTER 14 days and WITHOUT contacting us will NOT be refunded.
Customer is responsible for all shipping costs if seller is not at fault.
Please send all returns to the following address:
Tees-N-Blankets & More LLC
PO Box 1174
Waterbury, CT 06721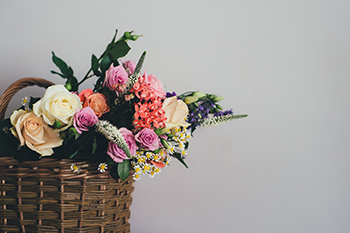 Fusce convallis tristique
Fusce nec mi ut nibh sollicitudin dapibus a eu quam. Sed tempor efficitur ornare. Nulla vel purus vitae elit blandit auctor non eu orci. Suspendisse vulputate risu.
Recent Posts